Do you crave sodas, chips, fries, pasta and similar foods? If so you are physically addicted! You no doubt have a chemical imbalance in your brain and body that causes you to crave these foods.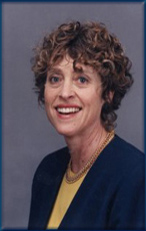 Julia Ross, MFT, author of "The Diet Cure" and "The Mood Cure", and one of the pioneers in the field of nutritional psychology, offers various strategies to overcome these imbalances.
Julia has an eight part questionnaire that can help you solve your health condition.
1 – Is depleted brain chemistry the source of your cravings?
2 – Are you craving because of low-calorie dieting?
3 – Are your cravings due to stress or blood sugar instability?
4 – Do you have unrecognized low thyroid function?
5 – Are you addicted to foods you are actually allergic to?
6 – Are your hormones unbalanced?
7 – Do you have yeast overgrowth or parasites triggered by antibiotics, travel, or pets?
8 – Are you fatty-acid deficient?
Depending on how you score, Julia offers nutritional strategies that she has found can stop the cravings and help you obtain a biochemical balance.