Community Addiction Recovery Association
(CARA)
This is a real life success story of how an organization is making a difference in society by offering an addiction treatment program that works.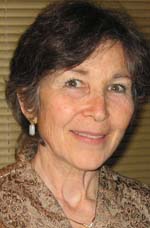 In 1995, under the leadership and vision of Carolyn Reuben, LAc, CARA became a 501(c)3 nonprofit organization and began providing acupuncture detoxification services at the Chemical Dependency Center for Women (now Strategies for Change).
Since then CARA has added nutrition education, targeted nutritional supplements, healthy meal preparation, and several mind-body integration techniques.
CARA's services are now provided at numerous facilities throughout the Sacramento Region, including Sacramento County's Drug Court Program.
In an article printed in the January 2007  Townsend Letter, Carolyn Reuben stated:
"We believe that there is a disconnect between what science knows an addict needs and what society provides as treatment. Yes, addicts need behavior modification training. They also need mental health counseling.  And a drug-free place to live, and a job with a living wage. Yet, even before all that, they need brain repair at the molecular level."
Reuben continues and gives more details of the program.