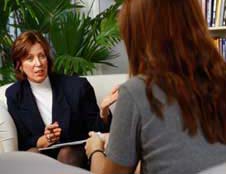 Psychotherapy is an important tool in the struggle to overcome drug abuse. Various forms of psychotherapy have been employed to help individuals understand the past and learn problem solving strategies for dealing with many of life's pressing problems.
Psychotherapy is known by different names such as therapy, talk therapy, counseling, and psychosocial therapy. Psychotherapy is an important part of a comprehensive drug treatment program and any program you enter should include individual as well as group counseling sessions.
Psychotherapy can help in many ways. Some of these include:
* Discovering effective coping techniques and new possibilities for solving problems. Many substance abusers report using drugs to help them cope with life. Discovering alternative ways of dealing with the ups and downs of life is vital to lasting recovery.
* Understanding some of the reasons for abusing substances.
* Learning to identify and change behaviors and/or thoughts that can adversely affect your life.
* Exploring important relationships and experiences and learning how they may be helping or hindering your recovery.
* Learning to set and reach realistic goals. Understanding how to think in terms of goals is an effective strategy in overcoming depression.
Psychotherapy is important in alleviating symptoms of mental illness that may be underlying factors in substance abuse. Therapy may be short-term or long-term, depending on the individual situation. Psychotherapy sessions can be conducted in group, family or individual therapy settings.