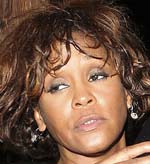 Another famous entertainer – Whitney Houston – dies, apparently of drugs and alcohol. Another senseless death that could have been prevented if she had received effective drug addiction treatment.
The press has reported that it's likely she died of a combination of prescription drugs and alcohol.
Updated News March 22nd:
The autopsy toxicology report found that "cocaine and metabolites" contributed to her death, but it also found other substances in her body including marijuana, Xanax, Flexiril, and Benadryl.