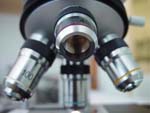 Baystate Medical Center, Springfield, Mass., stated that Dr. Scott S. Reuben, an anesthesiologist and its former chief of acute pain, had faked medical research data. The results of the studies showed benefits from painkillers like Vioxx and Bextra and were published in several anesthesiology journals between 1996 and 2008.
Both of these prescription drugs have been withdrawn from the market as they have caused the death of thousands of people. (Merck withdrew Vioxx in 2004 and Pfizer withdrew Bextra in 2005).
The hospital has asked the medical journals to retract the studies and the doctor no longer holds an appointment as a professor at Tufts University's medical school.
Dr. Reuben had been a paid speaker on behalf of Pfizer's medicines, and it paid for some of his research. He also wrote favorable reviews on Pfizer's Celebrex and Lyrica.
Do you think there is a conflict of interest here?
Do you think you might have questions about the drugs safety?
Always try to see who funded a research project. If it is a drug company, you should be highly skeptical that something fishy might be going on and not accept the conclusions as valid until it is confirmed by other reliable sources.
YOU are responsible for your own health – you have to be your own advocate!
I believe you should avoid all drugs as much as possible. If you have a health condition that needs attention, you should have a functional lab test to uncover the real cause of your symptoms. Check here for more info: Functional Lab Tests