Community Addiction Recovery Association
(CARA)
This is a real life success story of how an organization is making a difference in society by offering an addiction treatment program that works.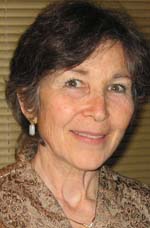 In 1995, under the leadership and vision of Carolyn Reuben, LAc, CARA became a 501(c)3 nonprofit organization and began providing acupuncture detoxification services at the Chemical Dependency Center for Women (now Strategies for Change).
Since then CARA has added nutrition education, targeted nutritional supplements, healthy meal preparation, and several mind-body integration techniques.
CARA's services are now provided at numerous facilities throughout the Sacramento Region, including Sacramento County's Drug Court Program.
In an article printed in the January 2007  Townsend Letter, Carolyn Reuben stated:
"We believe that there is a disconnect between what science knows an addict needs and what society provides as treatment. Yes, addicts need behavior modification training. They also need mental health counseling.  And a drug-free place to live, and a job with a living wage. Yet, even before all that, they need brain repair at the molecular level."
Reuben continues and gives more details of the program.
"The day begins with a frozen fruit-whey powder blended drink to get the meth users used to eating regularly again and to provide everyone with an easily digestible source of protein. We give everyone a multi-vitamin, a B complex for their nervous system, 100mg of fish oil to increase their catecholamines (neurotransmitters), and 1000mg of vitamin C to help them detox, in the form of Emergen-C packets that are sweet and tasty in a glass of water. We individualize amino acid packets by asking clients questions and having them complete a questionnaire. Our goal is to quickly begin neurotransmitter repair. You will be amazed how quickly clients notice a difference."
The 4 to 6 week program includes ear acupuncture, yoga, tai chi, qi gong, EFT and counseling. Lectures are also given on the basics of healthy eating and the group cooks together and eats lunch.
This testimonial sums it up:
"If it weren't for Drug Court, I would have been sent to prison for 14 years at the expense of the California taxpayers. But because of the Drug Court Program, I had the opportunity to learn to make better choices . . . I pay taxes now and I am a productive member of society."  (meth user who graduated in 2000)
Addiction: The Hidden Epidemic: Common Sense Solutions for our #1 Health Problem