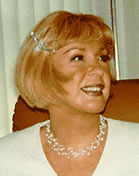 Joan Mathews-Larson, PhD, is a pioneer in the addiction field and has authored national best-selling books, "Seven Weeks to Sobriety" and "Depression Free, Naturally".
Dr. Larson is the founder and Executive Director of the Health Recovery Center in Minneapolis, Minnesota, an orthomolecular (psycho-biological) model for treating addiction and emotional disorders. This unique focus combines therapy with physiological intervention to repair biochemical damage that often manifests as impaired mental functioning and behavior problems. Her work has received national recognition because of the high recovery rates this model produces.
The loss of her seventeen-year old son to suicide directly after he completed a treatment program fueled her on-going search for more effective solutions. Her clinic has now successfully treated many thousands of people over a 26-year period.
Dr. Larson has appeared on more than 500 TV and radio shows. She has also been named as one of an elite group of six national researchers and practitioners who have made a significant contribution to the world of medicine.
She recently gave a presentation at the Beyond Talk Therapy: New Frontiers in Addiction Treatment Symposium in Sacramento, California. Her topic: Dual Diagnosis: Mental Illness as a Nutritional Deficiency Disease. This video is a 'must see' for anyone who wants to learn about effective treatments without drugs for addictions and various mental disorders.
Click here to view the video: www.jamisonmedia.com/Joan-Mathews-Larson-Video.html