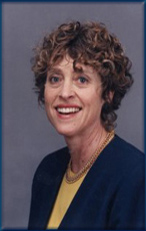 Julia Ross is a pioneer in the field of nutritional psychology and a specialist in the treatment of eating disorders and addictions. She has founded and directed six successful recovery programs since 1980 in the San Francisco Bay Area. She is currently the Executive Director of the Recovery Systems Clinic in Mill Valley, California.
Julia holds an M.A. in Clinical Psychology, as well as a California marriage and family therapy license and has frequently appeared as an expert on radio and television programs. She is the author of The Mood Cure, a brain repair manual for mood and addiction problems, and the best selling The Diet Cure on recovery from carbohydrate addiction. She also presents training seminars in amino acid therapy for treatment of chemical dependency.
Julia recently gave a presentation at the Beyond Talk Therapy: New Frontiers in Addiction Treatment Symposium in Sacramento, California. Her topic: Substitute Addiction To Carbs, Caffeine and Nicotine: Eliminating the Top Causes of Relapse and Death in Recovery. This video is a 'must see' for anyone who wants to learn that it is possible to use nutrition and specific supplements instead of drugs to be successful in recovery.
To see the video of her presentation, click here > Julia Ross Addiction video