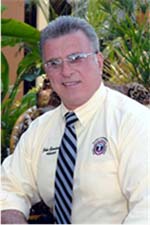 John Giordano is president and co-founder of G&G Holistic Addiction Treatment Center in North Miami, Florida. I saw him speak at the "Brain Repair" conference in Sacramento. He is one of the most entertaining speakers I have heard in a long time.
His life is the stuff of movies, from a heroin-dealing father in the Bronx, a childhood in gangs, a karate champion by age 17, and success as a businessman which led to drugs, alcohol, and disaster.
After successful intervention by those who still cared for him and his own unquenchable desire for self mastery and learning led him to sobriety, drug recovery, and the creation of one of the premier addiction treatment programs on the East Coast.
His center mixes conventional medicine with innovative alternative medicine methods to heal the body, mind, and spirit.
The only way to truly heal the drug addict and avoid relapse is to heal the brain first.
Check this to learn how >> Drug Addiction Solution Center