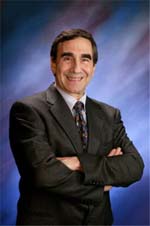 Allan Sosin, MD, is the founder and medical director of the Institute for Progressive Medicine. Dr. Sosin is an expert in the use of natural approaches to replace drugs and surgery. He has over 40 years of clinical experience in treating patients with traditional therapies and 15 years experience using alternative methods in combination with conventional medicine.
Alternative approaches to medical problems included the use of nutrition, vitamin and mineral therapies, chelation therapy, acupuncture, natural hormone replacement therapy, stress management, chiropractic, massage and IV therapy.
You can view a recent interview I conducted with Dr. Sosin below.
Dr. Sosin also uses a sauna detoxification program in coordination with Narconon.
Additional interviews I conducted with Dr. Sosin are available for viewing at my YouTube Channel:
www.youtube.com/jamisonmedia