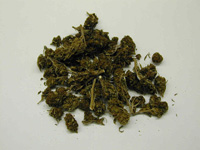 In a recent report in the journal Accident Analysis and Prevention, thrill-seeking young men in their 20's are more likely to drive under the influence of cannabis (DUIC) and engage in reckless driving,
"We observed that dangerous driving behaviours are interrelated. Individuals scoring high on impulsivity or sensation-seeking scales demonstrated an elevated risk of driving under the influence of marijuana," states senior author Jacques Bergeron, a professor at the Université de Montréal's Department of Psychology.
The study also found that men with self-reported DUIC tend to be associated with an increased risk of being involved in a car accident.
More info: sciencedaily.com/releases/2009/03/090311111006.htm
Bottom line – don't smoke pot and drive!
If you are abusing marijuana and want an effective solution to overcome it, look here: Overcoming Marijuana Addiction