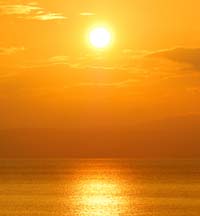 Today I am introducing a concept that you may not have heard of – medical intuitive healings for addictions.
If you've been discouraged and defeated by past programs and are still stuck in the confines of self-abusive behavior and/or thoughts, the Lenair Self(s) Heal Experience can set you free from needing and wanting to self-sabotage. Where many traditional and alternative approaches fall short or fail, the Self(s) Heal Experience succeeds, allowing you to overcome life-long or newly acquired habits and problems – effortlessly, painlessly, and without withdrawals, meetings, rehabs – non-medically without any treatment, therapy or drugs.
Why struggle and suffer any longer?
Watch the video below (on the next page) to hear of the successes.
Experience the ease and freedom that Self(s) healing provides.
(If you do not see the video below click on this link: http://youtu.be/6d_h9LsuAGo )
Since 1987, over 30,000 people from around the world have been miraculously Self(s) healed and outgrew all cravings and urges to excessively drink, eat, and self destruct in any way and have lost their susceptibility to stress, anxiety, fear and worry as a byproduct of the Self(s) Heal Experience that transforms havoc and chaos into peace. Results are unprecedented.
Perhaps this is the healing experience you need to overcome your alcohol or drug addiction or other self destructive behaviors.
If you would like to schedule a private session with Rhonda Lenair, please visit www.lenair.com