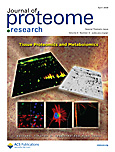 Nicotine isn't just addictive. It probably interferes with dozens of bodily functions according to an article published April 3 in the Journal of Proteome Research.
"It opens several new lines of investigation," said lead author Edward Hawrot, professor of molecular science, molecular pharmacology, physiology and biotechnology at Brown University.
Hawrot's research set out to provide a more basic understanding of how nicotine affects the process of cell communication through the nervous system.
The Brown University researchers looked specifically at the alpha-7 nicotinic acetylcholine receptor.
Their discovery: 55 proteins were found to interact with the alpha-7 nicotinic receptor. Scientists had not previously known of those connections.
The new finding suggests that the alpha-7 receptors have a much broader role in the body than previously suspected and that the newly identified associated proteins could also be affected when nicotine binds to the alpha-7 receptor.
Grants from the National Institutes of Health and the Rhode Island Research Alliance helped support the study.
More info:
pubs.acs.org/doi/abs/10.1021/pr800731z
and
sciencedaily.com/releases/2009/04/090403144030.htm
You can get started right away in your efforts to stop smoking by using specially formulated supplements that have proven 83% successful. Go here now for further information >> Smoking Cessation Formulated Supplements