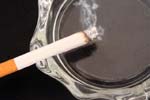 Virginia Reichert, N.P., reported at the annual meeting of the American College of Chest Physicians, that older smokers are motivated to quit smoking by very different factors than are younger smokers.
For instance, older smokers were significantly more likely to report a recent hospitalization, a diagnosis of cardiac disease, cancer, and COPD as reasons for quitting.
Younger smokers attributed their reasons for quitting to general health concerns, the cost of cigarettes and cigarette odor.
More information on the report is available at: http://storage.chestnet.org/physician/0208.pdf
To overcome any addiction including smoking, review our product at the link here:
www.addictionsolutionsource.com/overcoming-drug-addictions