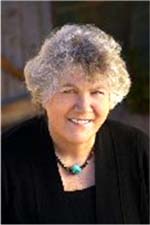 Kathleen DesMaisons, PhD, was one of the speakers at the "Brain Repair" conference I attended last month. She is author of "Potatoes Not Prozac", "The Sugar Addict's Total Recovery Program" and others. She is the first person to receive a doctorate in addictive nutrition and has more than 30 years experience working in public health and nutrition.
Many people who suffer from sugar sensitivity don't even know it and they continue to consume large quantities of sweets, breads, pasta, or alcohol. She says her research shows indulging in sugar highs should be treated much more seriously like heroin or alcohol dependency because sugar causes damage in various neurotransmitters just like those drugs and can eventually wreak your health and relationships.
Below are Dr. DesMaison's seven steps that will free you from the Jekyll and Hyde Syndrome of sugar addiction.
7 Step Solution for Sugar Addiction
1. Eat breakfast with protein
2. Journal what you eat and how you feel
3. Eat three meals a day with protein (no more than 5 hours between meals)
4. Take the recommended vitamins and have a potato before bed
5. Shift from white foods to brown foods
6. Reduce or eliminate sugars
7. Create a new life